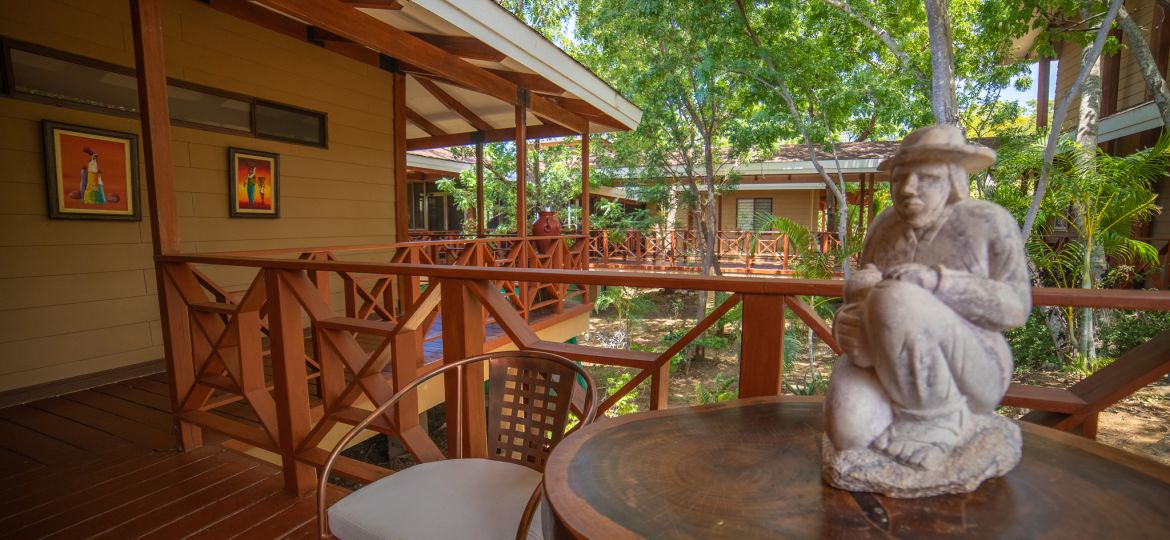 The Nicoya Peninsula is a popular tourism destination in Costa Rica on the country's Pacific Coast. This beautiful region is characterized by its stunning beaches, tropical forests, and rich cultural heritage. Visitors to the Nicoya Peninsula can enjoy a wide range of activities, including hiking and wildlife watching as you do at Rancho Humo Estancia, an off-the-beaten-track, Nicoya treasure. And who better than our clients to tell you about us? What our guests are saying about Rancho Humo Estancia!
What is Rancho Humo Estancia?
Rancho Humo is a true working Costa Rican ranch with a large expanse of wetlands (drier during our visit) where we saw a large number of birds along the river and in the neighboring lagoon at Pozo De Agua – where we saw many Jabiru storks. trips on the Tempisque river and the Palo Verde national park where we saw over 50 bird species. Kenneth makes everything enjoyable and runs smoothly. Muchas gracias
Rancho Humo Estancia is a boutique hotel focused on conservation, sustainability and luxury comforts for an unforgettable "true Guanacaste" stay. This working cattle farm offers a rural setting immersed in the stunning Nicoya landscapes filled with wildlife, big skies and breathtaking sunsets.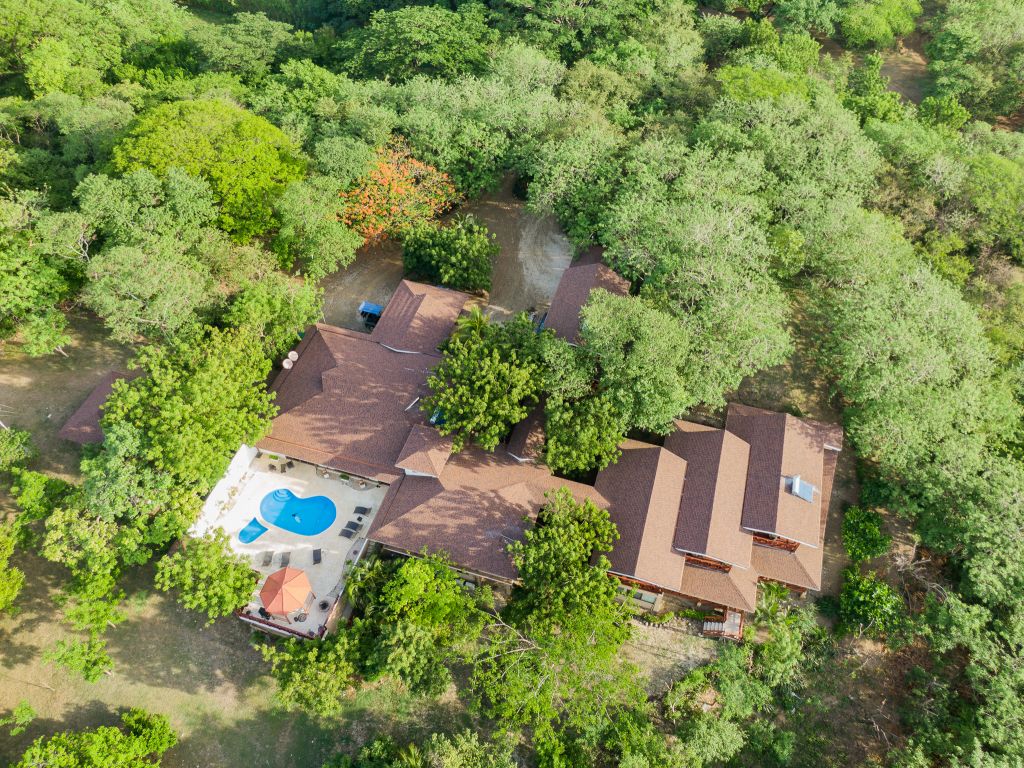 Rancho humos estancia is relaxtion
"Hotel very relaxed. Rooms are very nice and modern and food was of good quality generally. Really nice part of the country and very different from other areas we had been. Perfect stop on the easy to the coast from Arenal."
Rancho Humo Estancia sits within a 1069-hectare private nature reserve dedicated to preserving the Costa Rican wetlands. This beautiful part of the world is home to a diversity of flora and fauna that live within the numerous ecosystems that surround Rancho Humo. Its landscapes and scenery invite you to sit back on your private balcony and enjoy the sights and sounds of nature that thrives in this stunning environment.
Rancho humo estancia is comfort
What are our clients saying about the rooms?
"The rooms are clean and spacious and from our bed, we were looking directly into a big tree allowing us to observe all kinds of birds. In a nutshell: a place to be to enjoy Pura Vida."
"The rooms are immaculate and spacious. We looked out from our balcony to a garden filled with bird song. The food was delicious. The highlight was our birding guide Kenneth who took us on two."
The hotel offers a variety of luxurious accommodations, including spacious suites and private villas with stunning views of the surrounding landscape. Each room is designed with comfort and style in mind, featuring high-end amenities such as plush bedding, and private balconies.
In total, Rancho Humo Estancia has 10 bedrooms, 5 Junior Suites for up to two people, 3 Standard Rooms and 2 family rooms for up to 4 people. They all have their own bathroom, excellent amenities and the junior suites offer attractive balconies with spectacular views over grass plains and protected wetlands.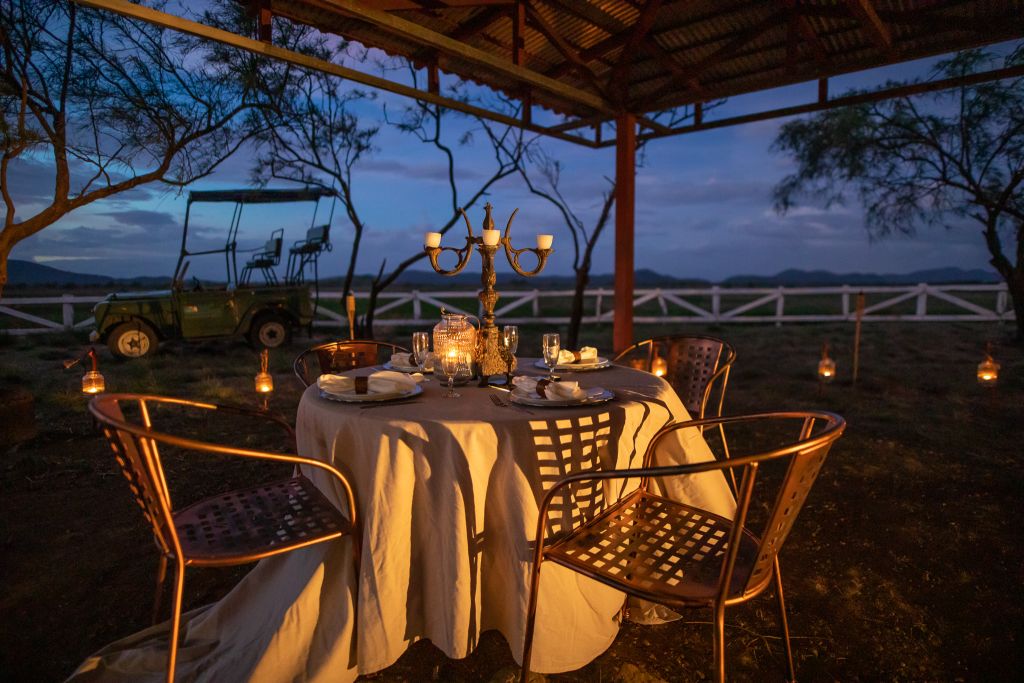 Rancho humo estancia´s unique location
Rancho Humo has a unique location
"Ranch Humo is a quant family-friendly eco-tourism paradise. Set far away from all the resorts and heavy tourist areas"
Situated on the Nicoya Peninsula, Rancho Humo Estancia is surrounded by pristine tropical forests, mangroves, and wetlands. This unique ecosystem is home to a wide range of wildlife, including howler monkeys, crocodiles, and exotic bird species. The hotel's location also makes it a perfect base for exploring nearby beaches, surfing spots, and charming coastal towns.
Rancho Humo Estancia is located on the Nicoya Peninsula and in one of the world´s 5 Blue Zones! This unique location means you can experience a variety of ecosystems including tropical, dry forest, wetlands, savannas, rivers and mangroves. All this just steps away from Rancho Humo Estancia. A short drive from the Ranch are the white-sand beaches of Guanacaste´s Golden Coast too. The best of all the possible worlds of the Nicoya Pensinsula!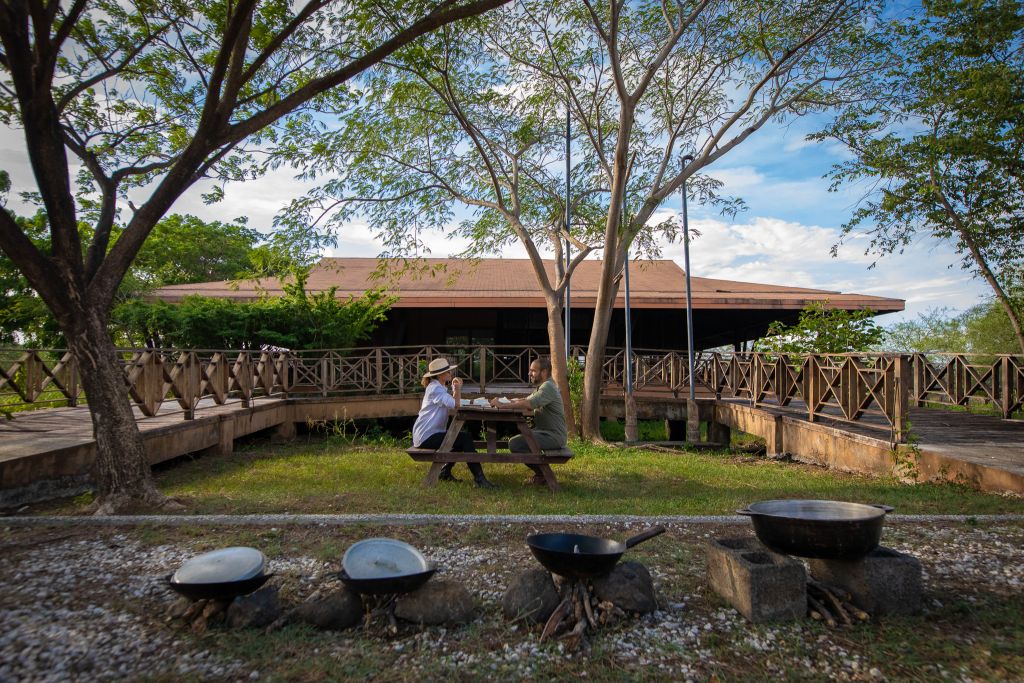 Rancho humo estancia is wildlife
Rancho Humo is Wildlife
Rancho Humo provides a sanctuary for observing birds, crocodiles, iguanas, and many other wildlife in their true natural settings. On our safari Jeep tour offered by the staff we saw thousands of birds, dozens of iguanas, a family of howler monkeys and even a jaguar pup!
Thanks to the nature around Rancho Humo, it is the perfect place for photo safaris (guided or unguided), long walks and trekking tours.
When you arrive, it is like coming home, with family or very good friends…. The greatest attraction however of this hotel are the surrounding wetlands, tour included by the hotel
Rancho Humo Estancia offers a wide range of activities to suit all interests, from birdwatching, horseback riding, boat rides, and hiking. You can also take a guided tour of the nature reserve or visit nearby cultural attractions such as the historic town of Nicoya.
Choose from a variety of tours that will take you along rivers, through wetlands, over plains, on horseback, and into caves for some incredible wildlife spotting opportunities. This is a favorite place for migratory and resident birds and many more animals.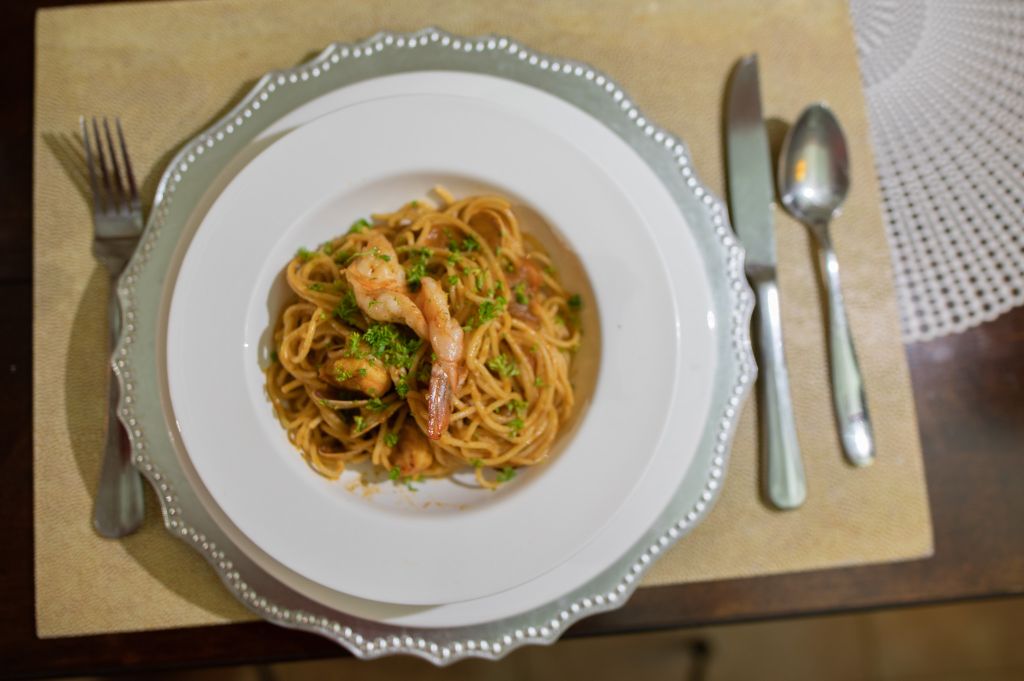 rancho humo estancia is delicious dining
Rancho Humo is Delicious Dining
Just had the most amazing time in Rancho Humo surrounded by nature and warm people! Loved everything about it… great beds, the food was DELICIOUS and their staff is lovely.
The hotel's restaurants offer delicious and healthy cuisine, with a focus on fresh and locally sourced ingredients. The chefs specialize in traditional Costa Rican dishes as well as international cuisine, ensuring that there is something for everyone. Enjoy the dining and drinking experience in the main dining room with beautiful views of the gardens and the wetlands beyond. Don´t forget to have a cocktail or two during your stay also. They are refreshing and delicious and a perfect way to say farewell to the day while enjoying the amazing sunsets.
If you're looking for an unforgettable vacation in Costa Rica, Rancho Humo Estancia on the Nicoya Peninsula should definitely be on your list. This beautiful hotel is situated in the heart of Guanacaste and the Nicoya Blue Zone, providing guests with the perfect combination of luxury, adventure, and sustainability. See you on the Ranch!